Home
-
About Us
-
Corporate Profile
Corporate Profile
Company name
Tokyo Seimitsu Kan Co., Ltd.

Representative directors
President and Representative Director Narumichi Miki

Location

Head Office and Main Plant
1295 Jinbo, Yoshii-machi, Takasaki-shi, Gunma Prefecture 370-2123
Tel.: +81-27-387-3131
Fax: +81-27-387-3136
View on Google Maps
Ogushi Plant
1000 Ogushi, Yoshii-machi, Takasaki-shi, Gunma Prefecture 370-2111
Tel.: +81-27-387-4081
Fax: +81-27-387-4082
View on Google Maps

Operations
Manufacture of seamless, precision stainless-steel tubes
Capital
90 million yen
Date of founding
August 1940
Date of incorporation
June 1952
Correspondent banks
The Gunma Bank, Ltd. Yoshii Branch,
Gunmamirai Shinkumi Bank Yoshii Branch
Certifications
Japanese Industrial Standards(JIS G 3459) (JIS G 3463)
Lloyd's Register of Shipping (approval of manufacturing methods)
Det Norske Veritas (certification of manufacturing)
TÜV Technischer Überwachungs-Verein (Germany)

Mission
To be one company that is indispensable to its customers through its products
Work that delights customers
Work that benefits society
Work that makes life richer
Quality Policy
Through activities with the participation of all members, we strive to achieve delivery of products that meet customers' needs and expectations, satisfy the quality customers require and satisfy customers.
We set quality targets and strive to achieve them.
We continuously improve the efficacy of our quality management system.
We strictly comply with legal and regulatory requirements.
About Our Logo

Concept
The theme is "hoisting the flag."
The mass of flags, suggesting a troop stronghold, represents the solidarity and the support in times of adversity that TSK draws on to take on the world from its base in Japan. As each employee hoists the same flag, employees feel pride in their work and are inspired to continue the challenge. The logo also connotes our employees' determination to protect this stronghold (the Company).
The flag's pattern represents the experience and trust earned from years of tube production, as well as TSK's technical capability and high precision in production of various sizes and surface processing.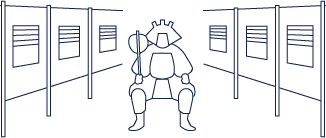 Introductory movie
introduction to our services, products and history.
History
| | |
| --- | --- |
| August 1940 | Kurosawa Works, an individually managed business, is founded in Komagata, Sumida-ku, Tokyo. |
| October 1944 | Kurosawa Works evacuates from war-ravaged Tokyo to the Yoshii-machi, Takasaki-shi, Gunma Prefecture, where it immediately begins production. |
| June 1952 | The individually managed business of Kurosawa Works is reorganized as a joint-stock company under the trade name Tokyo Seimitsu Kan Co., Ltd., with capital of ¥500,000. |
| October 1954 | Begins manufacturing of a wide range of products, including tubes for aircraft and ship instrumentation, tubes for filling soy-sauce bottles and piping soy sauce, and shafts for golf clubs and ski poles. |
| April 1958 | Begins production of tubes for motorcycle engine parts. |
| April 1964 | Completes and begins operations in two new plants: a 1,800 m² plant dedicated to production of medium-diameter tubes and a 330 m² plant dedicated to production of special tubes. |
| October 1970 | Imports four steel-tube cold-rolling mills from the Soviet Union, which it uses to enter the field of ultra-precision tubes. |
| May 1971 | Launches production of special tubes for nuclear power generation, to supply the Power Reactor and Nuclear Fuel Development Corporation. |
| October 1973 | Imports two steel-tube rolling mills from the Soviet Union to expand its production capacity. |
| April 1977 | Begins development and manufacturing of pneumatic cylinder tubes. |
| September 1980 | Installs an additional steel-tube rolling mill. |
| June 1989 | Begins development and manufacturing of ultra-high-pressure tubes. |
| April 1992 | Establishes Ogushi Plant, a dedicated plant for oil drawing tubes and high-end tubes, at 1000 Ogushi, Yoshii-machi, Takasaki-shi, Gunma Prefecture and begins production. |
| September 2000 | Obtains certification under ISO 9002. |
| November 2001 | An additional bright-annealing furnace is installed at Ogushi Plant. |
| October 2002 | An additional bright-annealing furnace is installed at Ogushi Plant. |
| October 2004 | Obtains certification under ISO 9001. |
| March 2005 | Expands Ogushi Plant and adds a clean room. |
| March 2010 | Increases its stock of rolling mills. |
| July 2010 | Installs an atmospheric heat-treatment furnace. |
| August 2013 | Erects a testing room and shipping building. |